Calendar & News
Calendar & News
Bridgewater School news can be found here along with a calendar of events and holidays.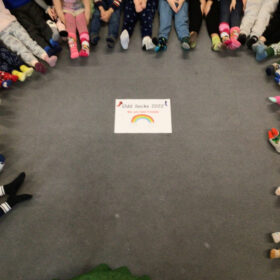 November 22, 2022
Last Friday we celebrated Children in Need and Odd Socks Day. Two fun events but both with important aims / messages. https://www.bbcchildreninneed.co.uk/about-us/ https://anti-bullyingalliance.org.uk/anti-bullying-week/odd-socks-day
November 10, 2022
We are delighted that Bridgewater has achieved the School of Sanctuary award. It is down to our amazing staff and children who create a welcoming, supportive and inclusive place for all. Find out more on the dedicated School of Sanctuary page.